---
How the iPhone X has changed the world of digital banking
September 27, 2017 | Author: Kevin Phillips
Reading time: 6 minutes
Apple has changed the course of history for digital banking in one swift stroke. Kevin Phillips shares five ways the iPhone X has changed the digital banking landscape forever.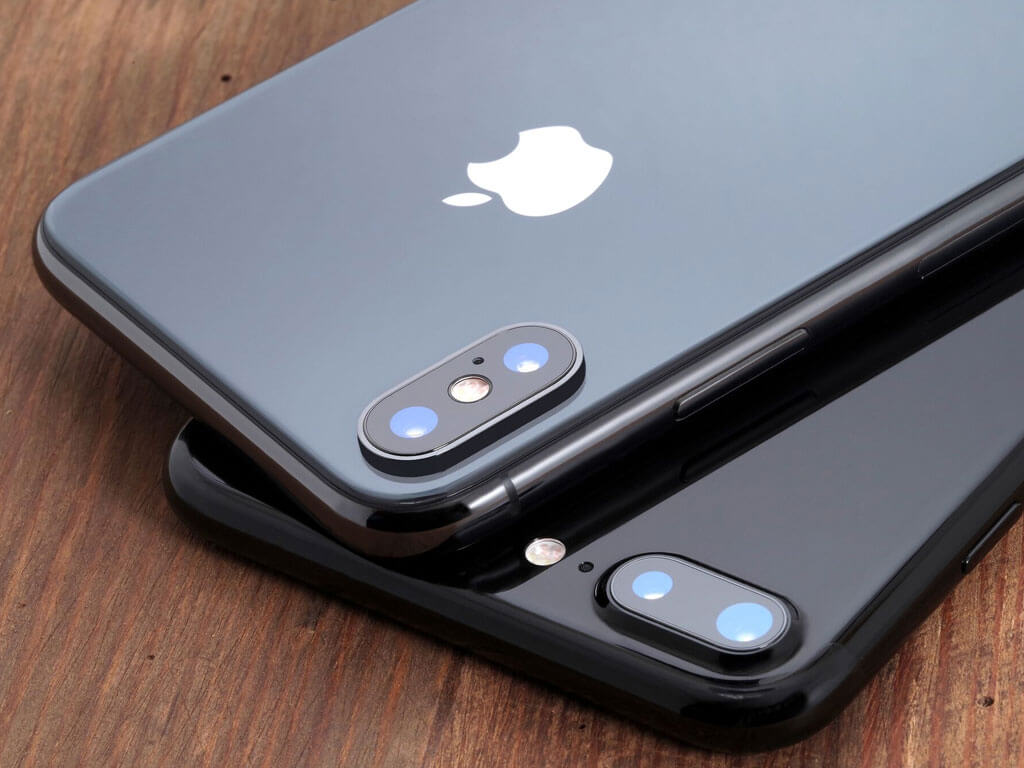 Author: Kevin Phillips
Apple have gone and done it again.  Whether you are a fan or not, Apple have a remarkable way of continually generating disruption across the market of digital computing and entertainment hardware.  They may not always be the first to create new and innovative solutions, but when they do release a new model or gadget into the market they know how to make a very big splash.
Apple have changed the course of history for #digital #banking in one swift stroke
How big and far-reaching that splash will become for the iPhone X is yet to be seen.  One area, however, that it is sure to have already created a big impact in is the world of digital banking.  Perhaps without even realising it, Apple have changed the course of history for digital banking in one swift stroke.  How?  Well, here are 5 ways that the iPhone X has changed the digital banking landscape forever:
Touch ID is dead
The iconic Apple button has gone.  No button means no Touch ID.  With every major UK high-street bank now offering fingerprint banking app access, what does this mean for customers who upgrade their iPhones?  For a start, it means that those financial service providers who are embarking on, or have an action on their backlog for, introducing Touch ID to their iOS apps now need to consider if they have already missed the boat, or whether they must still invest in a dying piece of functionality to support those customers who continue to stick with their Touch ID enabled devices.
With Touch ID being available on devices as much as 4 years old (iPhone 5S and up) some existing iOS apps may not support devices without buttons.  What then, when a customer downloads their banking app on to their brand new iPhone X, only to find that it is asking them to create a Touch ID profile so they can get the best sign-in experience?  Customers are going to be pretty unhappy to have to go back to entering a PIN every time they want to check their balance.
To support the iPhone X, banks will have to re-design and re-build their iOS apps quickly with new security journeys to cater for the fact that there is no fingerprint identity check available, while still supporting Touch ID on those devices that still do.
In-built facial biometric scanning replaces fingerprint recognition
A new front camera and facial scan technology has been built in to the iPhone X.  In-built user journeys that once relied on Touch ID have been replaced with the new Face ID scanner.
Customers who download their banking apps on to their new iPhone X are going to expect that Face ID is already supported.  But almost all financial service providers are, at best, still debating whether it is right to introduce facial recognition technology into their customer banking experience.  While the debate continues between the heads of digital and the risk and compliance officers, Apple appear to have simply forced the market for their iPhone X customers.  Users will automatically be assimilated across from fingerprint to facial biometric authentication; banks are just going to have to either accept this or justify to their customers why they don't think that Apple got it right.
Face ID is to become the instant biometric standard for Apple devices
Built in to the device, Apple's facial biometric scan is set to become the standard when using iPhone devices.  Customers who use the iPhone X with their facial recognition scan already set up will not want to go through the process of scanning their face again, just so they can use their bank's "propriety" biometric solution.
There are many fintech houses out there today offering what they believe is the most secure, simple to use and effective facial and iris recognition solution for financial service providers.  Apple, having built their Face ID solution directly into the device, have stolen the landscape and won the war in what was being widely reported as the battle of the biometrics.  In the same way that banking apps seamlessly integrate with Touch ID on the device, it is likely that they will do the same for Face ID on the iPhone X.  With Android handset manufacturers doing the same, what does this mean for those independent biometric fintech companies left cold on the side-lines?
More factors to support
The iPhone X is a brand new handset factor in the growing Apple family.  Mobile banking apps have to be tested, and I mean rigorously tested, across user experience, performance, reliance and security.  Each supported handset model requires at least some of these tests to be repeated for each device, with particular code routines added to support their variant factors.
Before this September's announcements from Apple there were up to four supported generations of iPhones out there in the market being used by customers.  Now, there is a fifth: That is a 25% increase before the specific user journeys to support Face ID are taken into account. This means more cost, more complexity and more risk for financial service providers who have opted to build and maintain their own banking apps.
Apple Pay uses FaceID to replace TouchID
"To make an instore payment, users double click the button on the side of the phone, look at it and then hold it against the contactless reader."
It sounds simple to use and an equivalent user experience to that enjoyed today by iPhone users who use the Apple Pay facility.  However, research to date suggests that users are more apprehensive and feel somewhat self-conscious when using a facial biometric authentication compared with the discreet action of using Touch ID.
Will Apple be able to change human apprehension when it comes to adopting facial biometric scanning, or did they successfully predict that the 'selfie generation' will want to fall in line?
The clock is ticking
With the impending release of the iPhone X scheduled to reach the shelves in only a matter of weeks, how quickly can your business mobilise to meet these changes?  Is your digital banking team already on the case, and if so, what strategies do you have in place in order to meet the higher than ever expectations of your iPhone banking customers?
Want to see Interact in action?
Click here to request a demo.
Request a Call