---
The Digital Banking Club 'Power 50' (2016 supplement)
The who's who of digital banking 2016 power 50 awards, sponsored by ieDigital.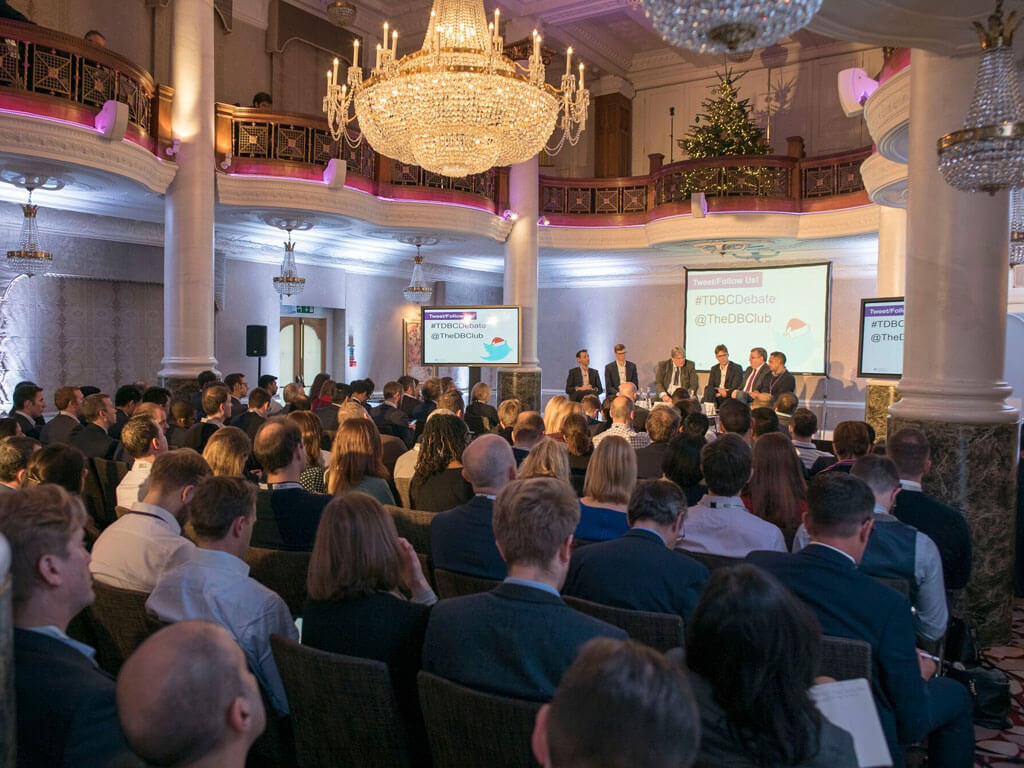 Douglas Blakey reveals the 50 most innovative and powerful people in European digital financial services and The Digital Banking Club Personality of the Year, all as voted by readers of Retail Banker International, members of The Digital Banking Club, and an external panel of expert judges.
This years judges were:
Alessandro Hatami
Chris Skinner
Jerry Mulle
Roy Vella
Mike Sewart
Personality of the Year
Teppo Paavola, BBVA
Rising Stars
Simon Taylor, 11FS
Frankie Woodhead, Barclays
Oliwia Berdak, Forrester
Chris Gledhill, Secco Bank
Ankit Chhajer, RBS
Helen Page, Clydesdale/Yorkshire Bank
Power 50 Winners
David Brear, 11FS
Shilpa Lindley, Aldermore
Mark Culleton, Allied Irish
Mark Mullen, Atom Bank
Garvan Callan, Bank of Ireland
Hilda Jenkins, Barclays
Ian Morgan, Barclays
Paulette Rowe, Barclaycard
Derek White, BBVA
Teppo Paavola, BBVA
Cristina Cordovez de Villeneuve, BNP Paribas
Benjami Puigdevall, Caixabank
David Urbano, Caixabank
Roberto Ferrari, CheBanca
Shashi Bhat, Citigroup
Dave Birch, Consult Hyperion
Duena Blomstrom, DB Consulting
Daryl Wilkinson, DWC
Karina McTeague, FCA
Matthias Kroner, Fidor Bank
Sophie Guibaud, Fidor Bank
Josh Bottomley, HSBC
Justine Haworth, HSBC
Claire Calmejane, Lloyds
Jon Webster, Lloyds
Terry Cordeiro, Lloyds
Jacek Iljin, mBank
Jon Hall, Masthaven
Jason Bates, Mondo Bank
Tom Blomfield, Mondo Bank
Kate Room, Nationwide
Valentin Stalf, Number 26
Hannah Nixon, Payments Regulator
Jakub Grzechnik, PKO Bank Polski
Kevin Hanley, Royal Bank of Scotland
Chris Popple, Royal Bank of Scotland
Marta Marin Romano, Santander
Reshma Sohoni, Seedcamp
Anne Boden, Starling Bank
Nektarios LIolios, Startupbootcamp
Kate Frankish, Tesco Bank
Grant Bourbousson, Tesco Bank
Stacy Lamb, Tesco Bank
Alessandro Hatami, The Pacemakers
Pol Navarro, TSB
Angelo D'Alessandro, UniCredit
Roy Vella, Vella Ventures
Dhiraj Mukherjee, Virgin Money
Richard Rowntree, Williams & Glyn
Giles Andrews, Zopa
Want to see Interact in action?
Click here to request a demo.
Request a Call