Digital online services for Dudley Building Society members
ieDigital created a customer apply and servicing solution for Dudley Building Society using Interact technology.
Dudley Building Society is a mortgage and savings account provider servicing the Black Country for more than 160 years. It offers a range of branch services in the West Midlands area and has members across the UK. Alongside mortgage and savings accounts, Dudley provides home insurance, will writing and a wider range of financial services. It has operated as an independent mutual society since 1858.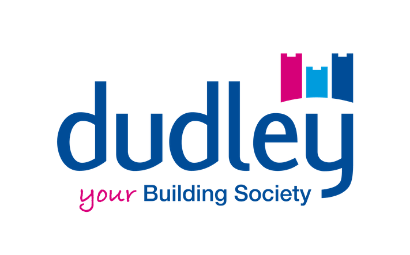 With five branches within the West Midlands, Dudley Building Society was limited to offering traditional branch-based services to regional members. It recognised that members across the whole country needed improved and remote access to savings and banking services. Plus, there was an imperative to be sustainable and relevant in the market.
Members used passbook-based savings accounts, and regular customer service processes weren't simple. To facilitate a move to digital services, Dudley considered how members accessed current services and saw that there were many "inconveniences" associated with transacting. It was clear that the move to online services was the right thing to do, and was what its members wanted.
"We had been getting feedback from members about wanting an online service," says Lorraine Breese-Price, Head of Operations at Dudley Building Society. "Demand was there for it. It was really about finding the right partner for us."
We created a customer apply and servicing solution for Dudley Building Society using Interact technology, launched at the end of January 2021.
Existing members who once relied on branch-based services, form-filling and wet signatures could now register for online services such as personal accounts, new product applications, money transfer facilities, as well as the ability to deposit funds from a debit card or nominated bank, create savings goals, manage mortgage accounts and more, all from a personal dashboard. And new customers could more easily register to become a Dudley Building Society member.
"ieDigital had a different way of approaching things," says Lorraine. "They had a fresher way of thinking about issues and applying solutions. We needed a little bit of hand-holding because we'd never done anything like this before."
We created a working relationship with Dudley that was flexible, adaptable and realistic. With no prior experience of managing a digital project of this scale, the building society considered every possible angle with their customers in mind. We worked with Dudley through every phase, maintaining an agile approach to adapting to new scenarios and challenges as they came up.
"This meant the timeline dragged on a little," says Lorraine, "but I think we had to go through that process to make sure we were making the right decisions. Having many conversations along the way was the right thing to do, making sure that ideas were worthy of being in scope or not."
With some experience of having seen other building societies launch "with a big bang" only to see their service fall over, Dudley opted for a phased launch. This meant having a small group of employees and close customers use the online digital service for a month to generate feedback before putting it into the public domain.
With around 35,000 members, Dudley Building Society was aware that the first launch phase was only the tip of the iceberg. However, early feedback revealed that the majority of registrations were from existing members, and this despite very little marketing.
Members' demand to create digital access was rewarded with high-volume take-up, and a new range of unique services was available in return for the building society's loyal and new members.
"The business case for this wasn't to generate inflow," adds Lorraine. "We didn't launch it for that. The business case was to have this new online channel – another way for our customers to be able to transact with us. We're not dependent on it for the balance sheet at all. It is quite literally another element of our customer experience.
"As a small society, this is a big thing for us – a milestone event. We feel this is going to change the future of our society. It's been a big piece of work, but it's great to see the immediate impact it's having for our existing customers. The feedback has been great."
We partner with some of the biggest brands
Read what happens when we put customers at the centre of your business